Regular price
$44.99 USD
Sale price
$31.49 USD
Unit price
per
Sale
Sold out
What is Alg·A·Mic?
Stress-free, happy plants generally produce larger fruits. And Alg·A·Mic comes to the rescue if they have suffered from overfeeding, deficiencies, diseases, or temperature fluctuations. It also ensures green leaves by stimulating chlorophyll absorption.
Seaweed extracts in Alg·A·Mic

As early as 3000 B.C., seaweed has been harvested for food, medicine and fertiliser. Alg·A·Mic is made from a high grade, 100% organic seaweed concentrate extracted through cold pressing, rather than chemical solvents. This high level of natural nutrition caters to the whole spectrum of a plant's needs, resulting in plenty of lush green foliage.
How to use it?

Alg·A·Mic is a revitalising product that contains a low level of NPK (Nitrogen, Phosphorus and Potassium) – making it impossible to overdose.

It can be added to every substrate during the flowering and growing period.

Biobizz's advice is to measure a 1-4ml dose of Alg·A·Mic per 1 litre of water, but follow their official Nutrient Schedule for the best results.

Share
View full details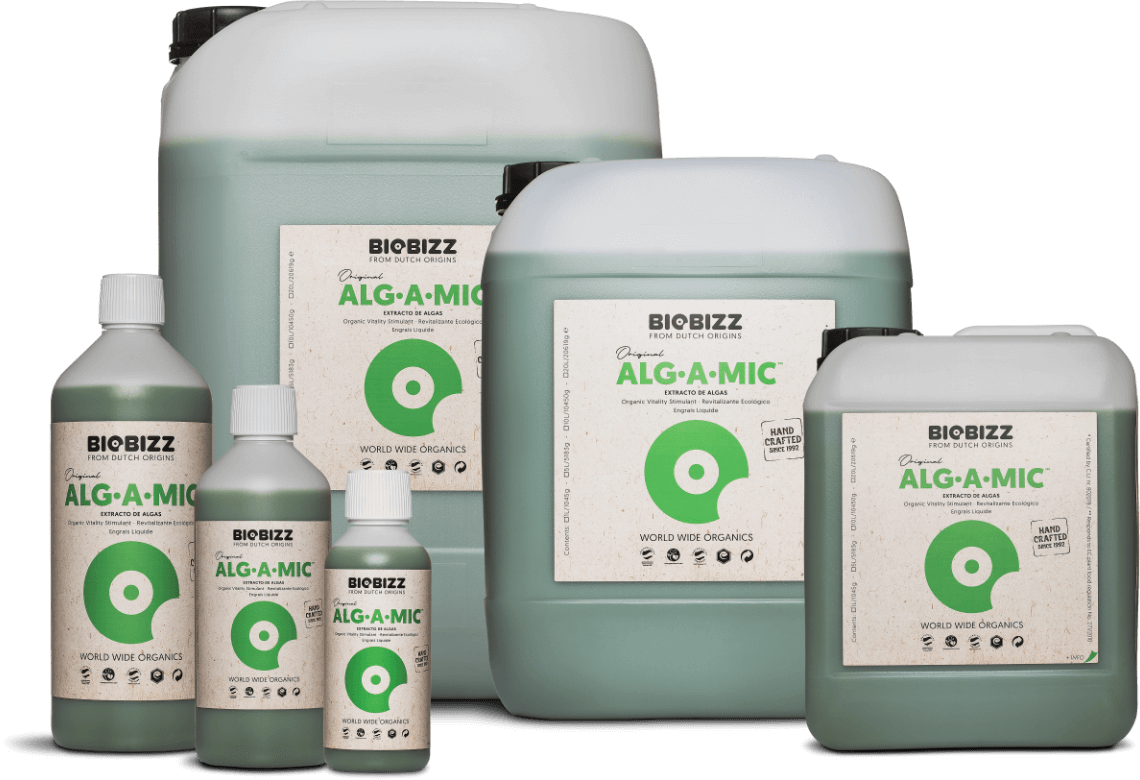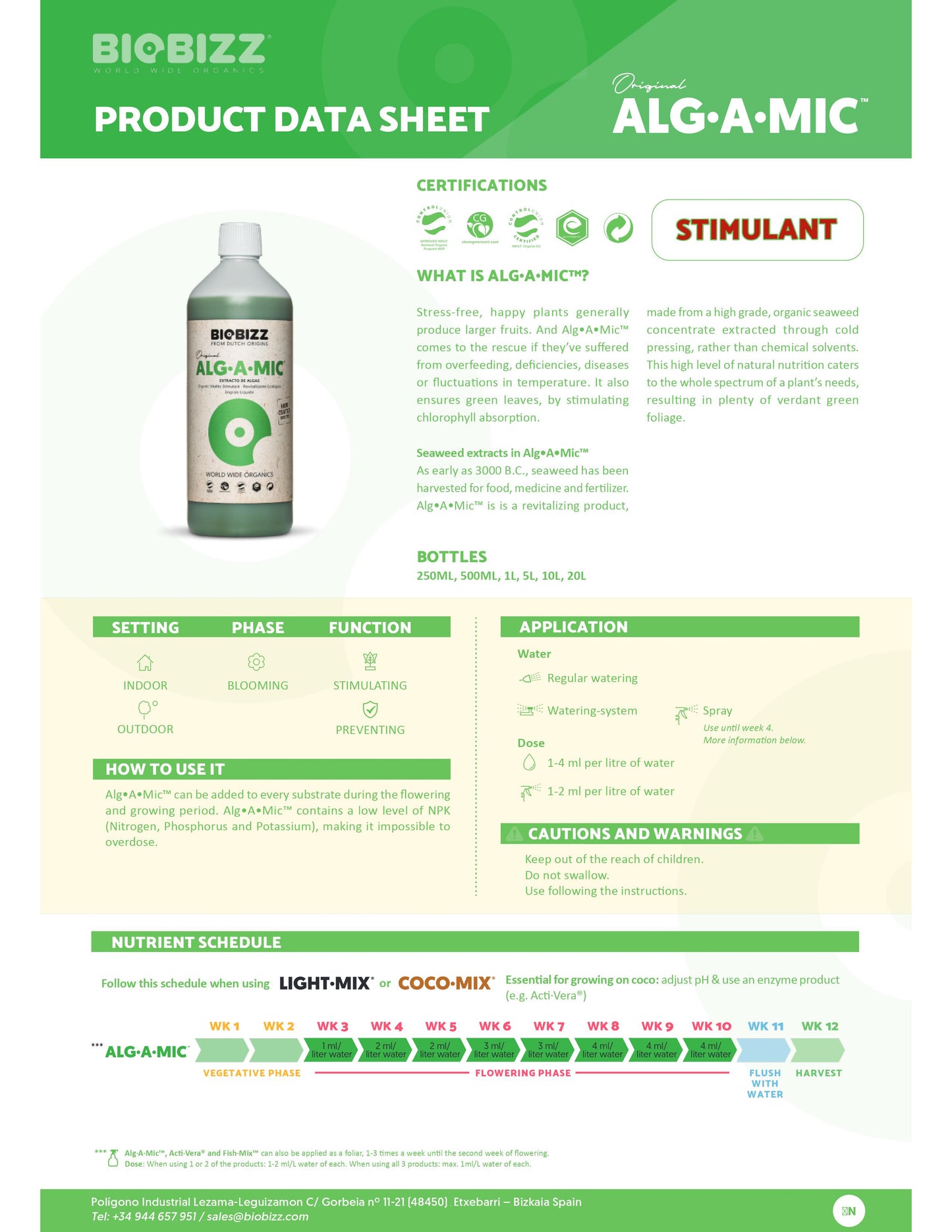 Free Shipping Eligibility

Use Discount Code FREESHIP150 at checkout to unlock free shipping when your order subtotal equals $150 or more.